At White Oak Labradors, we are a family of lab lovers. We carefully plan any litter we may have. We also show our Labradors. It is a wonderful time for all including my daughters who are addicted! 

We strive for health, quality, all around show type in our Labs.  Our puppies are family raised, loved and well socialized daily. 

Elizabeth 

North Tx

940-368-3294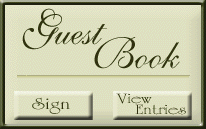 This page was last updated: January 19, 2018
Labrador breeders, Labradors texas, white labradors, blocky thick labradors, labrador puppies, potty training labradors, yellow lab, lab puppies for sale, polar bear white labs, solid white labradors, great family dog, puppy good with kids.


Labrador puppies for sale New York

Lab puppies for sale Texas

Labrador puppies for sale California

Labrador puppies for sale Florida

Yellow lab puppies

black lab puppies

white lab puppies for sale